Muskegon Senior High School
Class Of 1967
In Memory
Richard A. Akins
Roger L. Allison
June M. (Anderson) Stanton
Georgia (Barnes) Newkirk
Mike E. Bell
Walter L. Blamer Jr.
George E Borgeson
Richard A. Boucher
Deborah (Buikema) Wilhelm
William D. Byers
Mary K. Carlson
Steve Chalko
Linda G. Copley
Pamela A. Cosmo
Colleen T. (Curtis) Berry
James Cutler***
Donald J. DeBoer
Ann (DeBoer) Schimke
Elaine (Deering) Stewart
Paul A. DeGraves
Becky (Delano) Flickema
Mike DeVette
Daniel J. Dobberstein
John D. Egner
Charles E. Evans
Robert C. Fishel
Patricia A. Ford
Jerry M. Freres
Louise E. (Gallop) Bauer
Licious L Gavin
Rebecca A (Gilliland) Dandridge
Michael H. Graves
Delton F. Greer
Charles W. Griffith
Brian J. Gustafson
Thomas E. Hagen
Winston Hathaway
Bobby Wayne Hayes
Wheatley N. Hemmick
Melvin E. Hentschel
Carol L. (Hoekenga) Thomas
Dennis Hosler
John A. Howell
Mark E. Jewett
David E. Johnson
Lyn E. Johnson
John D. Jones
Selma M. Jones
Michael D. Kaminski Sr.
Mardella (Keck) Khan
Mable L (Kelsey) Jackson
Frank T. Kenniston
Marvin B. Kenny
Cristie Jo (Kerr) Erxleben
Betty J. (Kesteloot) Pickering
Kenneth E. Kolmodin
Donn Kramer
Danny Laskoski
Joan E. (McCartney) Ashley
Valerie R. (Mezynski) Durante
Frank C. Misze
Scott T. Mixer
Maria M. (Montalvo) Wheeler
Vern Morse
Michael D. Mundt
Debra A. (Ostling) Murphy
Roosevelt Pace
Craig L. Pelletier
Robert Pomeroy
Terry A. Potts
James M. Sampson
Margie A. (Shannon) Kennedy
Kenneth J. Simmons ***
John F. Siperly
Lonnie Sparkling
Gary E. St.Amour
Kay E. Stein
Roger Stearns
Ronald L. Strang
Ken G. Strohm
Lynne M. (Sullivan) May
Marc Topping
Phillip R Vanderberg
Don Vander Kooi
Ron Vander Kooi
Gerritt W. VanDonkelaar ***
Jim T. Vedders
James (Perry) Vulgaris
Robert (Bob) G. Walker
Clarke A. Watkins
Charles A. Wierengo
Princis B. Willis
Evelyn (Patulski) Wojciechowski
Charlene (Yonkman) Wolffis
Connie (Zarnas) James
*** Denotes KIA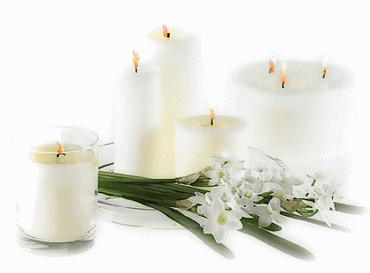 If you are aware of a Classmate who should be added to this page please let us know.